How much do you need?
* Minimum loan amount online is $100.
Annual Percentage rate(APR)* based on 14-day term.
Loan eligibility depends on the borrower's income.
Loan term depends on borrower's pay frequency.
What is a Payday Loan?
A Payday Loan from Money Mart® is a short-term loan that bridges the gap between paydays. Payday Loans are ideal for emergencies or to cover temporary cash crunches. The beauty of a Payday Loan is how fast it happens.
How fast is fast?
When you visit us in store, you can expect to have your cash within an hour. Your first Payday Loan application can be done in as little as 15 minutes.
How easy is easy?
In select states we make it even easier by offering online applications. And with options like funding to your checking account, we make it easy.
How it works.
Use the slider to decide how much money you want to borrow. We show you exactly how much it costs and how much you have to repay (your repayment date will be based on how often you get paid, also known as payment frequency). Then, come into any Money Mart store, or if you live in an eligible state, apply online for even faster qualification. Your information is always safe and secure with Money Mart.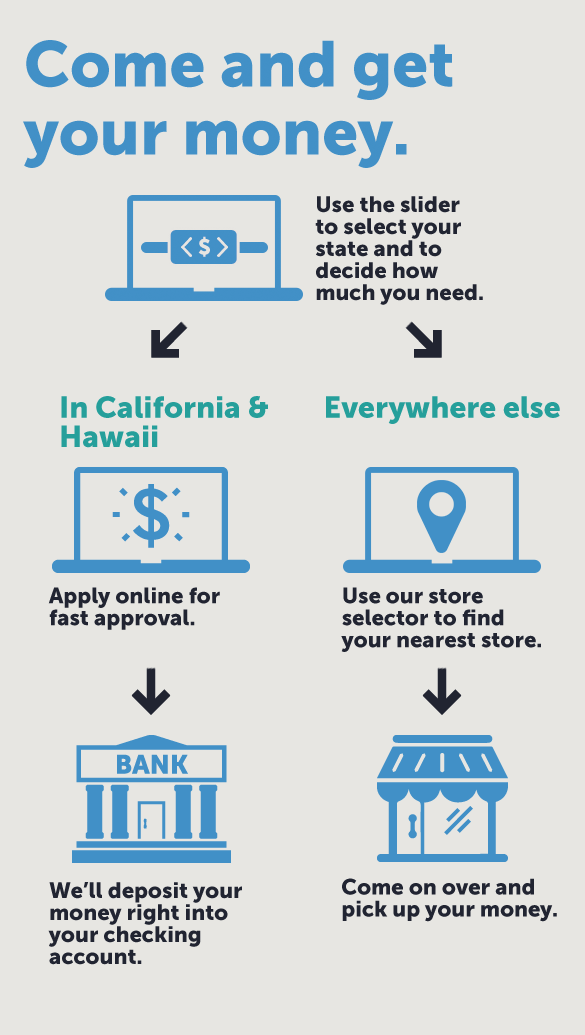 Come and get your money.
Apply Online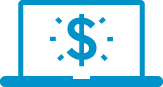 Apply In-Store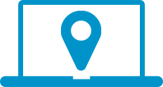 Where do I get my money?
When you visit our stores you can have your cash on the spot once approved. If you apply online you will have cash deposited straight into a checking account once approved.
To apply online, you'll need:
To live in an eligible state
Recent proof of income
A checking account bank statement
A personal check from your checking account
A valid email address
To apply in-store, you'll need:
A valid checking account
A valid email address
Proof of steady income
An active phone number
A valid government-issued photo ID
Online Applications
If you live in one of the following states, you can apply online today:
California
Hawaii
Louisiana
Kansas
Other states will soon be able to apply online, keep checking back to find out if your state is eligible.
That's all there is to it.
If you have more questions, we have more answers.